This Summer, get a dose of Halloween in June! Haunted Hills Hospital presents: "The Vile Bros. Summer Circus of Sin!"
Posted : June 17th, 2019
No Comments
JAX and his crew have decided to create a Battle Royale to recruit new clowns to join his twisted Circus of Sin! What better place to find the craziest of the crazy than the cursed halls of Hills Hospital. Travel through and watch the mayhem unfold. Who knows, maybe you will get to join in on the fun. Just be sure to not lose yourself to the insanity of the clown hijinks!
The Summer Circus of Sin is a clown haunt like you've never seen! Don't miss your chance to face some of the most terrifying clowns out there!
This event is two nights only, June 21st & 22nd. Don't miss your chance to join the fun this Summer! Doors Open at 7:30pm with Box Office Opening at 7:00pm
Buy tickets early online and save $5.00 using Promo Code: "HHC" – for more information or to buy tickets, go to www.hauntedhillshospital.com.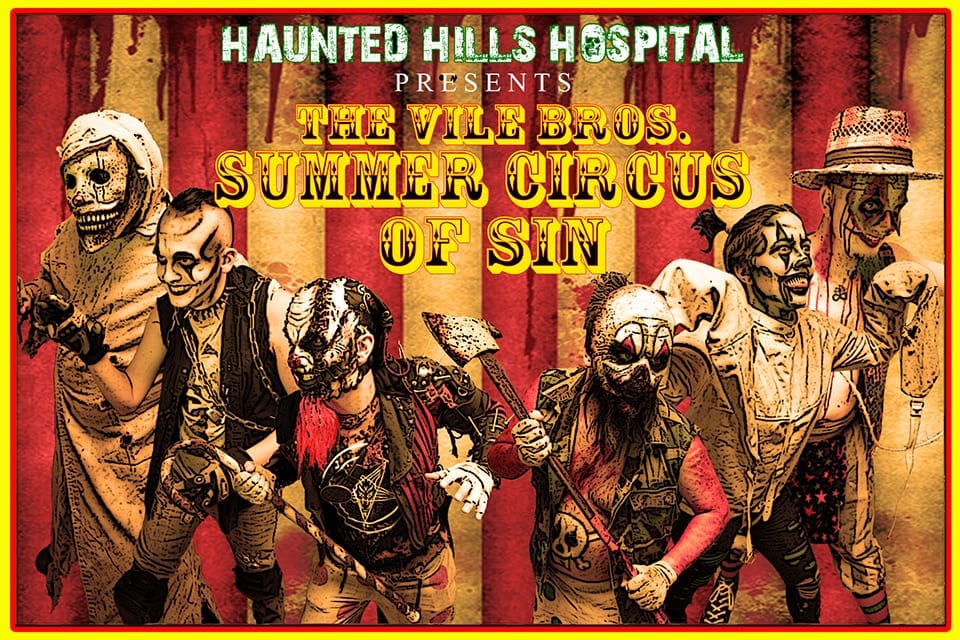 ---
Do you have an event or news that would be of interest to Chicago's Halloween and haunted house enthusiasts? Submit it HERE - it's free and easy! Do you have a haunted house or Halloween attraction? Add it to our listings HERE! It's free and easy too!