Haunted Hills Hospital is Back for Its 10th Season of Terror!
Posted : October 25th, 2018
No Comments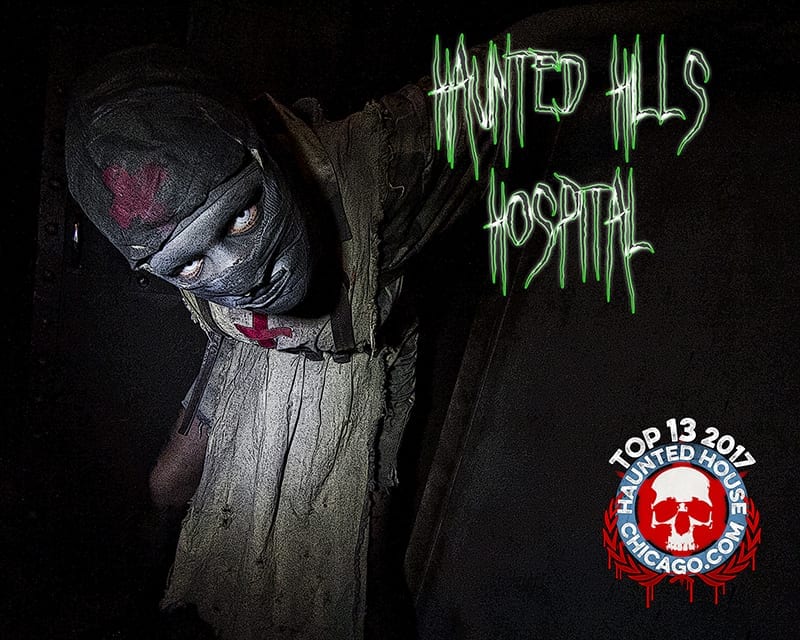 Haunted Hills Hospital is back for its 10th season of Terror! In 2017, they were ranked as one of the top 13 haunts in Chicagoland by Haunted House Chicago. With no signs of slowing down, they have already earned the top fan rated haunted house in Indiana for 2018 from www.thescarefactor.com as well as one of the top haunted houses in Indiana for 2018 from FrightFind.com!
Now in their second year at their current location (4700 Central Ave. Lake Station, IN 46405) Haunted Hills Hospital did a major overhaul of 3/4's of the Haunt with new rooms, new characters and even more insanity! There is also a five minute escape room called "The Chamber" to test your wits against. With over 100 terrifying actors, Haunted Hills Hospital is an in your face thrill ride that will have you screaming the whole way through!
Haunted Hills Hospital is Open weekends through November 3rd with special weekday dates including Thursday October 25th and Wednesday October 31st for Halloween. Tickets can be purchased on location or online at www.hauntedhillshospital.com.
Also check out their special events through out the season as well!
Sunday October 28th – Kids Day (1-4pm) Trick or treating through the Haunt with Games and Mask Making
Tuesday October 30th – BLACKOUT (7-10pm) The Adults only show, they shut off the lights and give you only a glow stick to find your way. All participants must sign a waiver due to adult content and physical contact.
Haunted Hills Hospital will also be open for other Holiday Events including Christmas, Valentines Day and St. Patricks day. Follow them on Facebook to find out when the events are happening!
For more information, go to  www.hauntedhillshospital.com.
---
Do you have an event or news that would be of interest to Chicago's Halloween and haunted house enthusiasts? Submit it HERE - it's free and easy! Do you have a haunted house or Halloween attraction? Add it to our listings HERE! It's free and easy too!