2018 Jim Warfield Acting Award
Posted : October 31st, 2018
No Comments
Each year, Haunted House Chicago awards the top actor/actress from that calendar year. The award is named after Jim Warfield of Raven's Grin Inn. For more information on this award please click here: https://www.hauntedhousechicago.com/reviews-awards/warfieldaward/
Haunted House Chicago would like to formally congratulate the recipients of the 2018 Jim Warfield Acting Award:
Robert Groth as "Jebediah"
from Abandoned Haunted House Complex in Mt. Pleasant, Wisconsin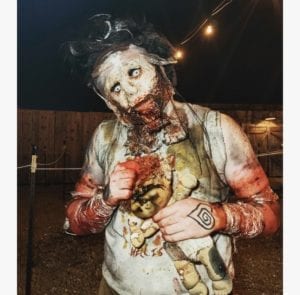 And
Andrew Kline as "Dookie Dan"
from Evil Intentions Haunted House in Elgin, Illinois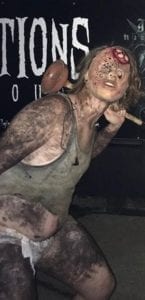 Please note: This award is not available to managers or owners, which on occasion have given some of the most incredible performances. Although we can't officially present this award, we would like to give an honorable mention to:
Tiela Halpin as "Buna"
from HellsGate Haunted House in Lockport, Illinois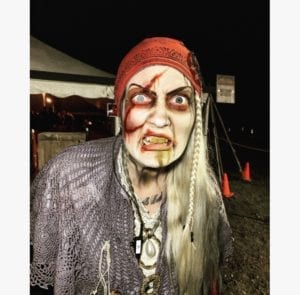 ---
Do you have an event or news that would be of interest to Chicago's Halloween and haunted house enthusiasts? Submit it HERE - it's free and easy! Do you have a haunted house or Halloween attraction? Add it to our listings HERE! It's free and easy too!