Lost Souls Chicago Haunted House Tour 2018 – TWO Weekends of Frightening Fun!
Posted : September 14th, 2018
No Comments
Tickets are now on sale for the annual Lost Souls Chicago Haunted House Tour, and this year's tour is a MONSTER! For TWO consecutive weekends, you'll get to visit some of the best haunted attractions in Chicagoland, many of which have been nationally acclaimed in recent years. Here's a quick rundown of the schedule:
October 5: D.E.A.D. Rising, Midnight Terror and HellsGate Haunted House, with a lights on tour of HellsGate afterward led by Zombie Army Productions' John LaFlamboy
October 6: Basement of the Dead, Statesville Haunted Prison and Evil Intentions Haunt House, featuring an afterparty at Evil Intentions hosted by the HauntedHouseChicago.com Review Team
October 12: Realm of Terror, Massacre Haunted House and Evil Intentions, with a lights on tour led by the owner of Evil Intentions, Mike Fitzpatrick
October 13: Abandoned Haunted House Complex (3 haunts in 1 location) and Dungeon of Doom
For details and tickets, head over to http://www.lostsoulschicago.com!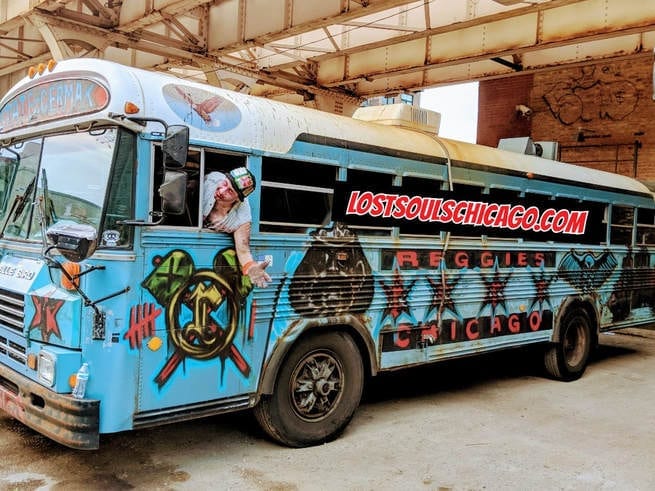 ---
Do you have an event or news that would be of interest to Chicago's Halloween and haunted house enthusiasts? Submit it HERE - it's free and easy! Do you have a haunted house or Halloween attraction? Add it to our listings HERE! It's free and easy too!