Featured Listing Early Bird Discount Extended to June 15th!
Posted : June 2nd, 2018
No Comments
CHICAGOLAND HAUNTED HOUSE OWNERS: The Early Bird Discount for 2018 Featured Listings on HauntedHouseChicago.com has been extended! Claim one of the 4 remaining spots by June 15th and you'll save $150! Details at https://www.hauntedhousechicago.com/hauntowners/#advertise ; email spirits@hauntedhousechicago.com to claim one for your attraction!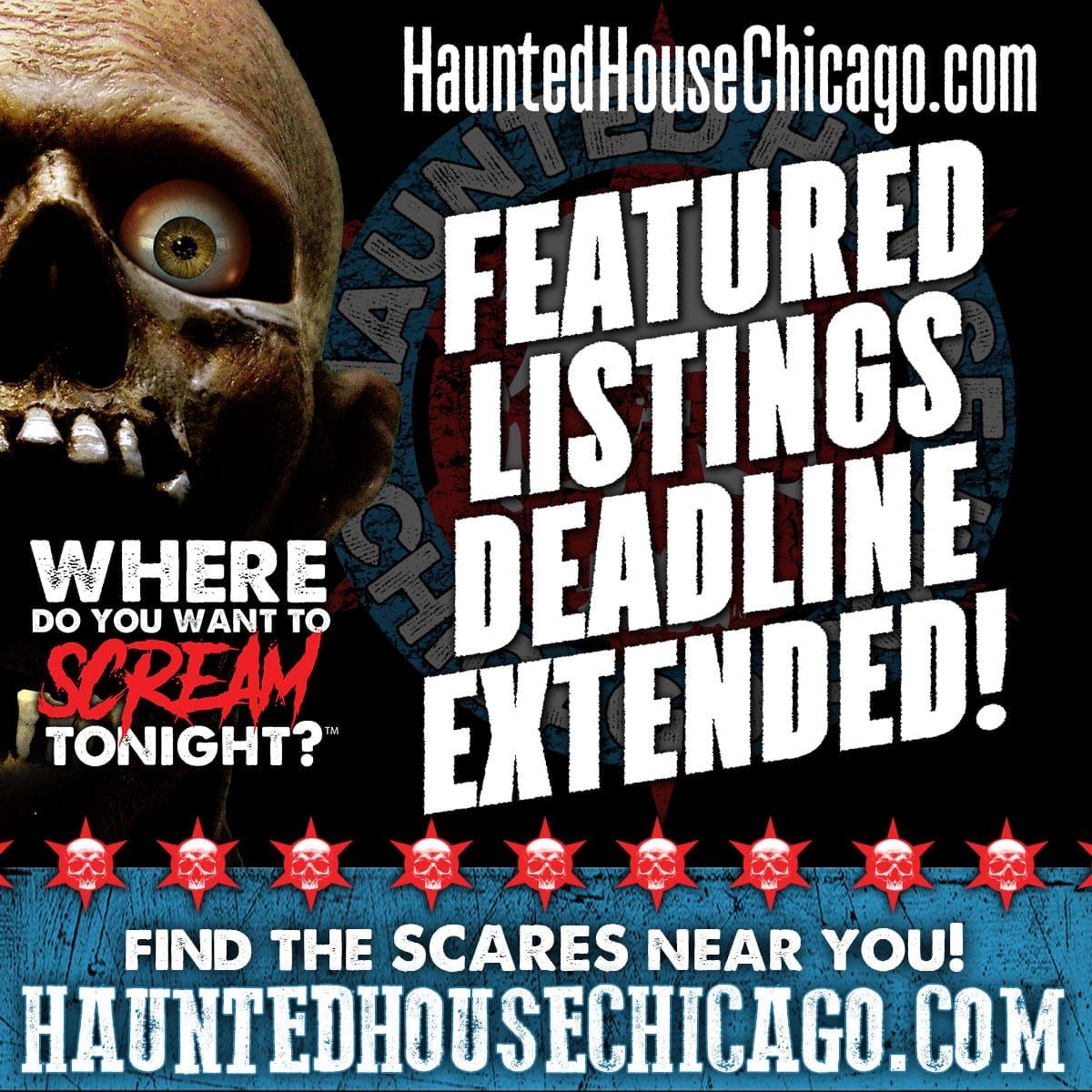 ---
Do you have an event or news that would be of interest to Chicago's Halloween and haunted house enthusiasts? Submit it HERE - it's free and easy! Do you have a haunted house or Halloween attraction? Add it to our listings HERE! It's free and easy too!