Zombie Prom Chicago – Back from the Grave and Ready to Party on Cinco de Mayo!
Posted : March 16th, 2018
No Comments
Chicago's biggest zombie dance party is back for 2018! Zombie Prom Chicago will take place on May 5th, 8:00 pm – 2:00 am, at the Cubby Bear (across from Wrigley Field). For full details and to get tickets, head over to http://www.zombiepromchicago.com!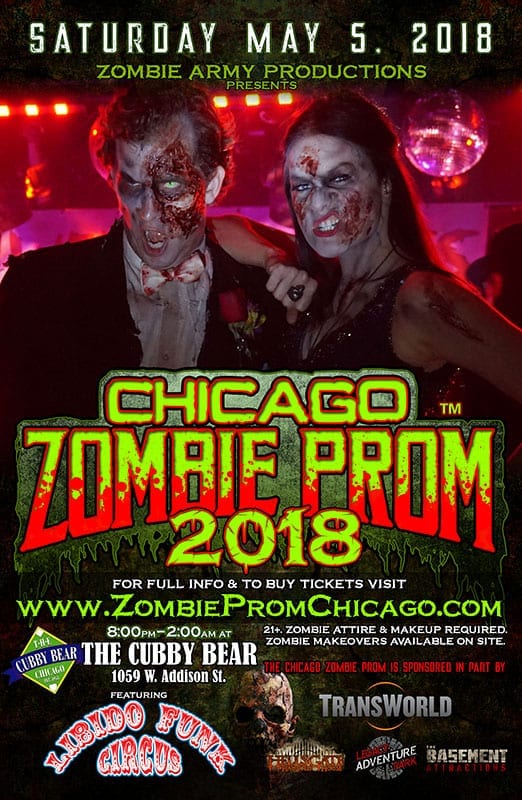 ---
Do you have an event or news that would be of interest to Chicago's Halloween and haunted house enthusiasts? Submit it HERE - it's free and easy! Do you have a haunted house or Halloween attraction? Add it to our listings HERE! It's free and easy too!