Haunted House Chicago remembers Jim "JT" Talent
Posted : March 12th, 2018
No Comments
Most notably as one of the owners and creators of the legendary Dream Reapers Haunted House, JT was truly an inspiration to all those with whom he shared his life. He was a deeply passionate friend, husband, father, musician, and haunter.
On behalf of the entire team at Haunted House Chicago, we send our most sincerest sympathies to JT's family and friends, as well as Ken, Rick, Mike, and his family at Dream Reapers Haunted House.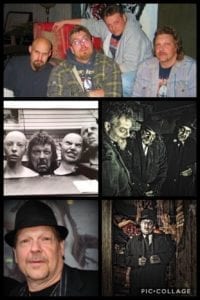 ---
Do you have an event or news that would be of interest to Chicago's Halloween and haunted house enthusiasts? Submit it HERE - it's free and easy! Do you have a haunted house or Halloween attraction? Add it to our listings HERE! It's free and easy too!