Windy City Haunters – Updated Class Schedule, Events, Vendors & More!
Posted : February 3rd, 2017
No Comments
The Windy City Haunters website has now posted a list of seminars, events, a vendor list with floor plan and much more! Plan to attend February 18 & 19 and get tickets HERE!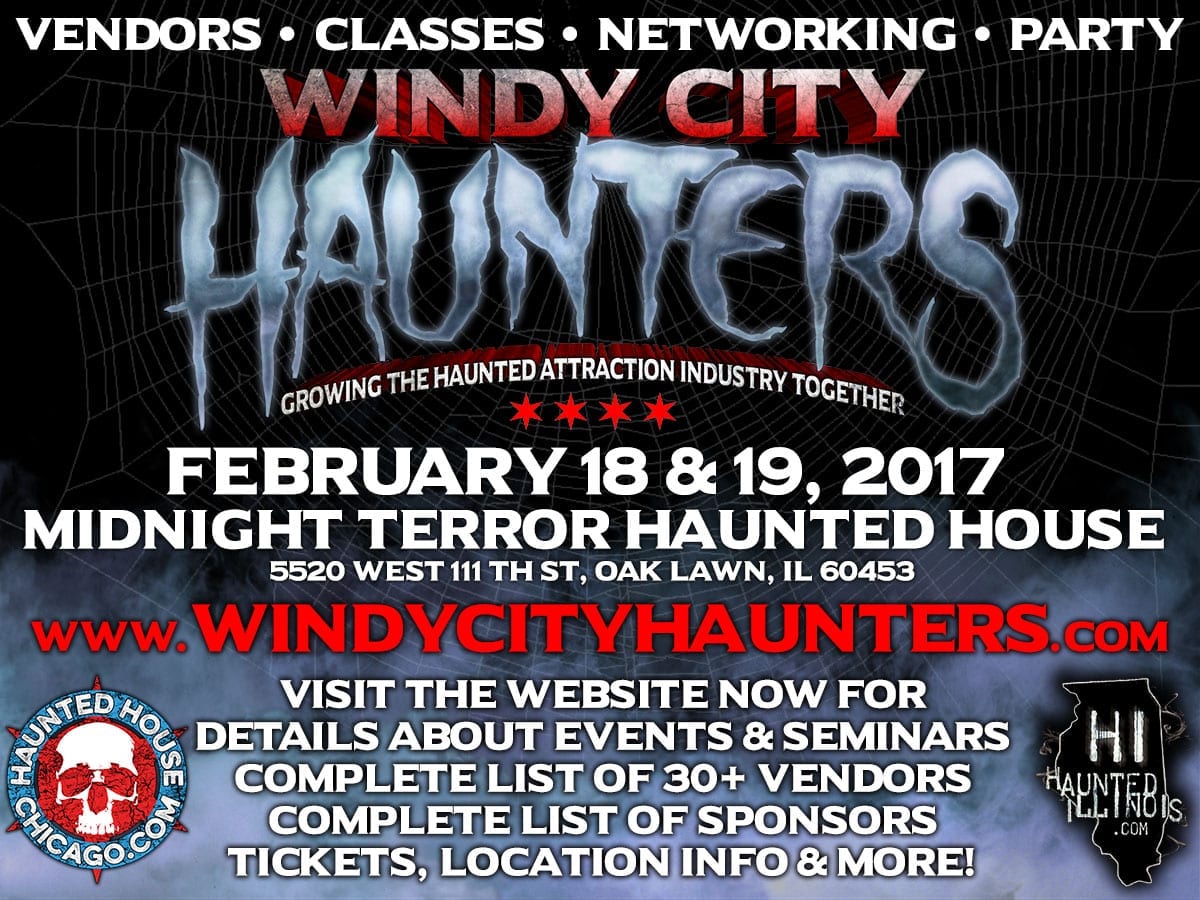 ---
Do you have an event or news that would be of interest to Chicago's Halloween and haunted house enthusiasts? Submit it HERE - it's free and easy! Do you have a haunted house or Halloween attraction? Add it to our listings HERE! It's free and easy too!