A VERY SCARY aXe-MAS – One Unholy Night at Basement of the Dead, Dec. 17
Posted : December 13th, 2016
No Comments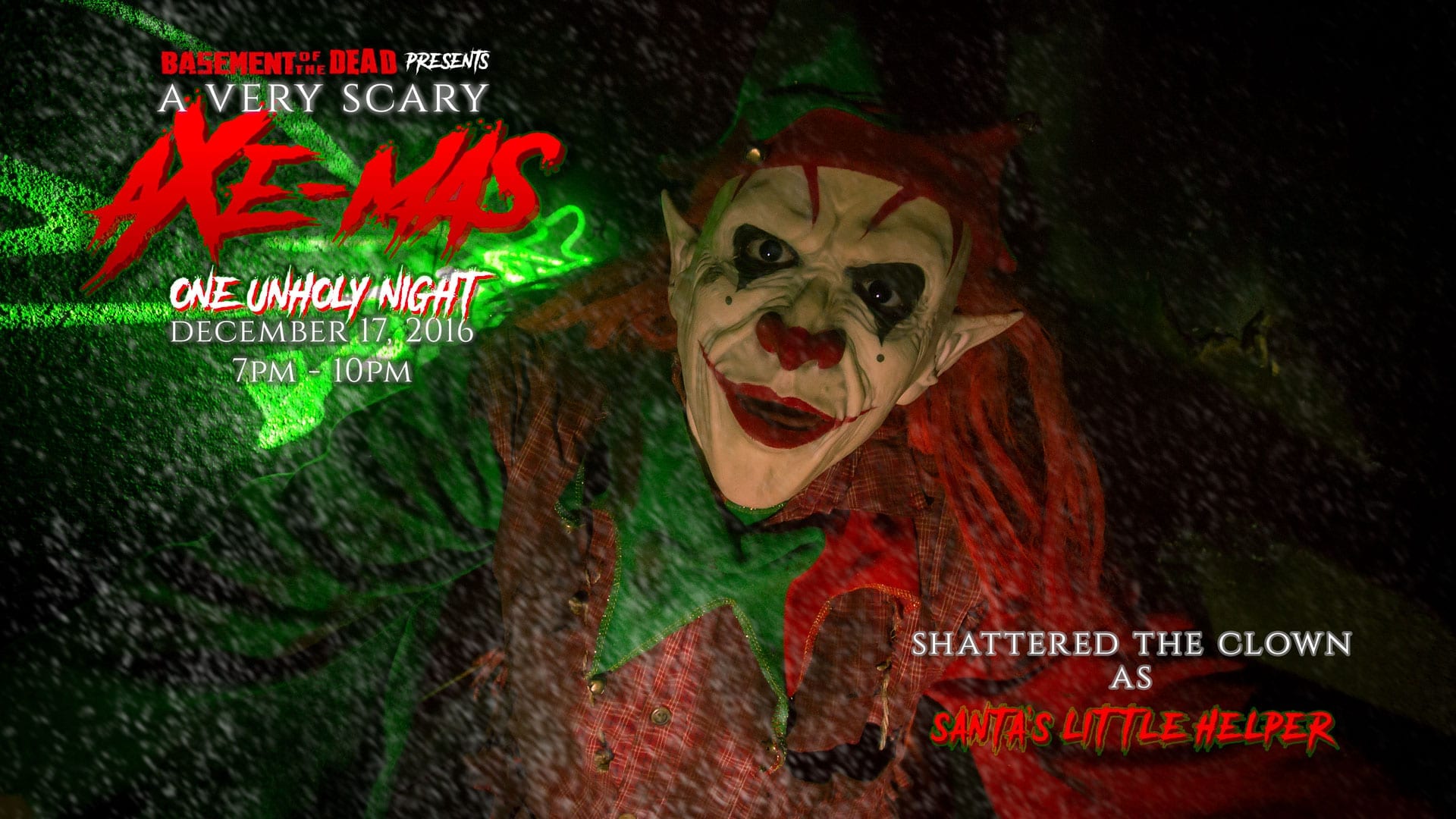 100% Indoor Event
Live DJ
FREE Picture with Bad Santa and his demented helpers!
DOWNTOWN Aurora, IL across from Hollywood Casino and in same builidng as Ballydoyle Irish Pub & Restaurant at Basement of the Dead Haunted House
CHECK OUT THE REVIEWS for Basement of the Dead in 2016:
"#1 Haunted House That'll Freak the F%@ck Out of you" BuzzFeed 2016
"#1 Haunted House in Chicagoland 2016" HauntedHouseChicago.com
"Top 13 Haunted House in the World 2016" HauntWorld Magazine
General Admission: $24.99 • VIP Admission: $44.99
Get tickets and additional information at BasementOfTheDead.com!
---
Do you have an event or news that would be of interest to Chicago's Halloween and haunted house enthusiasts? Submit it HERE - it's free and easy! Do you have a haunted house or Halloween attraction? Add it to our listings HERE! It's free and easy too!