Krampus: A Haunted Christmas Comes to Chicago December 16th-17th
Posted : November 30th, 2016
No Comments
Krampus: A Haunted Christmas Comes to Chicago Dec. 16-17
Creators of 13th Floor Bring Holiday Nightmares to Life
WHAT: The children may be nestled all snug in their bed, while visions of nightmares haunt them with dread.
From the creators of 13th Floor Haunted House comes a new and twisted holiday tradition. Krampus: A Haunted Christmas will open in Chicago for one weekend only, giving revelers a much-needed break from carol singing and tree trimming and an opportunity to bring the sprit – or the ghouls – of Christmas to life.
The event will transform the 13th Floor Haunted House into a twisted tale of terror where Krampus, a nightmarish demon, has kidnapped not only the bad, but also the good children at Christmas. Beloved yuletide characters of yesteryear, now macabre and maniacal, will terrorize guests in this distorted holiday nightmare – with all of the gut-wrenching twists, turns and special effects 13th Floor Haunted House guests have come to expect.
WHEN: The two-day event is scheduled from 7 to 11 p.m. on Dec. 16 and 17. Tickets are available for purchase at http://krampushauntedchristmas.com/chicago/.
TICKETS: General admission: $24.99 + tax. Fast Pass reservation (available in one-hour time blocks): $34.99 + tax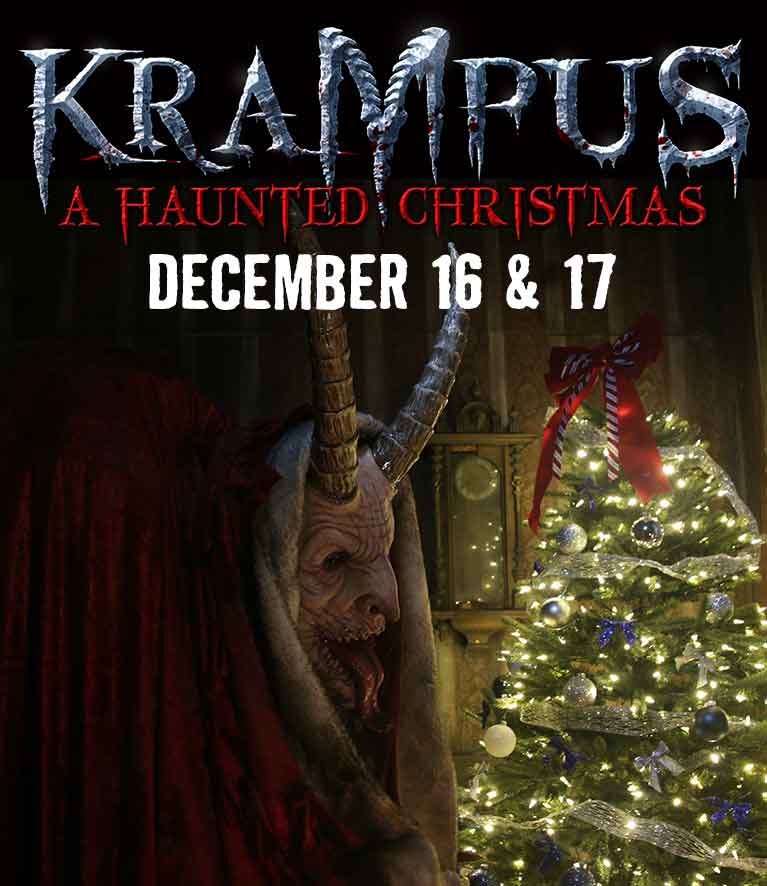 ---
Do you have an event or news that would be of interest to Chicago's Halloween and haunted house enthusiasts? Submit it HERE - it's free and easy! Do you have a haunted house or Halloween attraction? Add it to our listings HERE! It's free and easy too!