Screams Virtual Reality Debuts at 13th Floor Haunted House
Posted : October 20th, 2016
No Comments
Limited Tickets Now On Sale for Oculus Rift VR Haunted House Experience
 from October 21st through October 31st
Unveiling on Friday, October 21, 2016, Screams VR (Virtual Reality) debuts Nightfall: Revenge of the Witch, an add-on VR haunted house experience at the 13th Floor Haunted House in Melrose Park, for a limited engagement. Unlike other VR experiences, Screams VR utilizes Oculus Rift technology – not just a cell phone in a headset as used by most theme parks – but a full 360-degree walk-through, untethered computer-based technology with rich and realistic graphics.
"We've brought the Screams VR experience to Chicagoland first, and then we plan to bring it to our other markets. The only comparable experience would be at The Void VR theme park in Salt Lake City, so we're excited to be on the forefront of this technology in the Chicago area," stated 13thFloor Entertainment Group Partner, Chris Stafford.
Tickets for Screams VR at the 13th Floor Haunted House are now on sale online and at the box office located at 1940 George Street in Melrose Park, Illinois. Tickets are $29.99 for the 15-minute experience and are time-slotted for individuals or groups up to five. Tickets are very limited for this one-of-a-kind experience here through October 31 and may be purchased online at http://screamsvr.com/.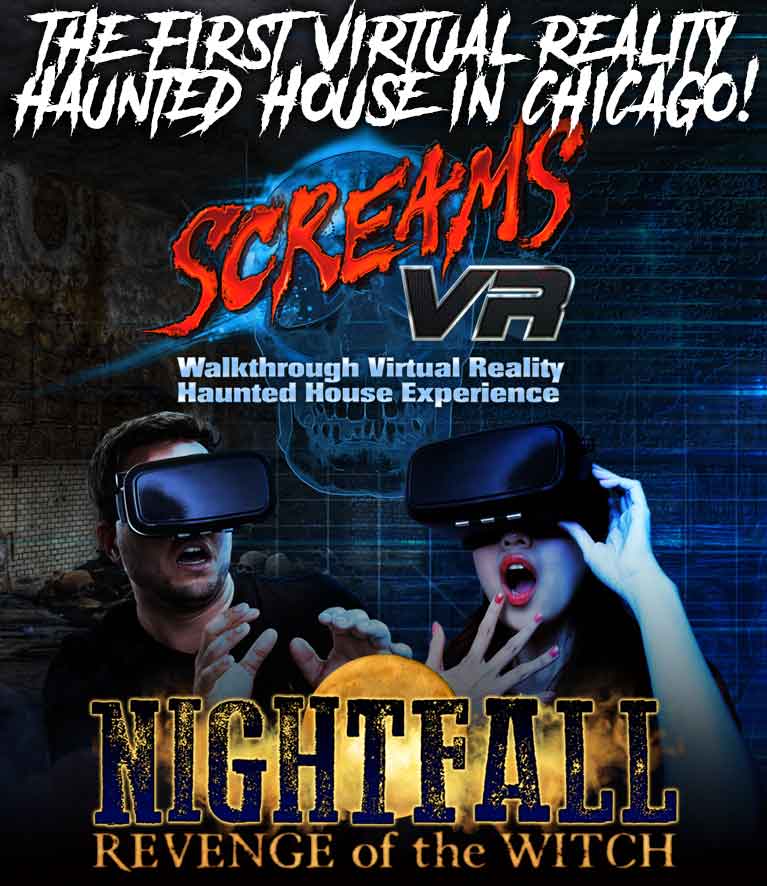 ---
Do you have an event or news that would be of interest to Chicago's Halloween and haunted house enthusiasts? Submit it HERE - it's free and easy! Do you have a haunted house or Halloween attraction? Add it to our listings HERE! It's free and easy too!