HellsGate Introduces the Haunted House Fan Pass
Posted : October 3rd, 2016
No Comments
Attention Haunted House Lovers! HellsGate Haunted House in Lockport, IL (just outside Chicago) is making an unprecedented offer this Halloween season: Bring ANY ticket stub from ANY haunted house in the USA to the ticket booth at HellsGate and receive $15.00 OFF HellsGate's Speed Pass ticket!
You read that right! ANY TICKET STUB from ANY OTHER HAUNTED HOUSE, ANYWHERE in the USA will get you $15.00 OFF!
Do you have news or something exciting to share about YOUR Chicagoland haunted house or Halloween event? Email it to spirits@hauntedhousechicago.com!
Details at http://www.hauntedhousefanpass.com!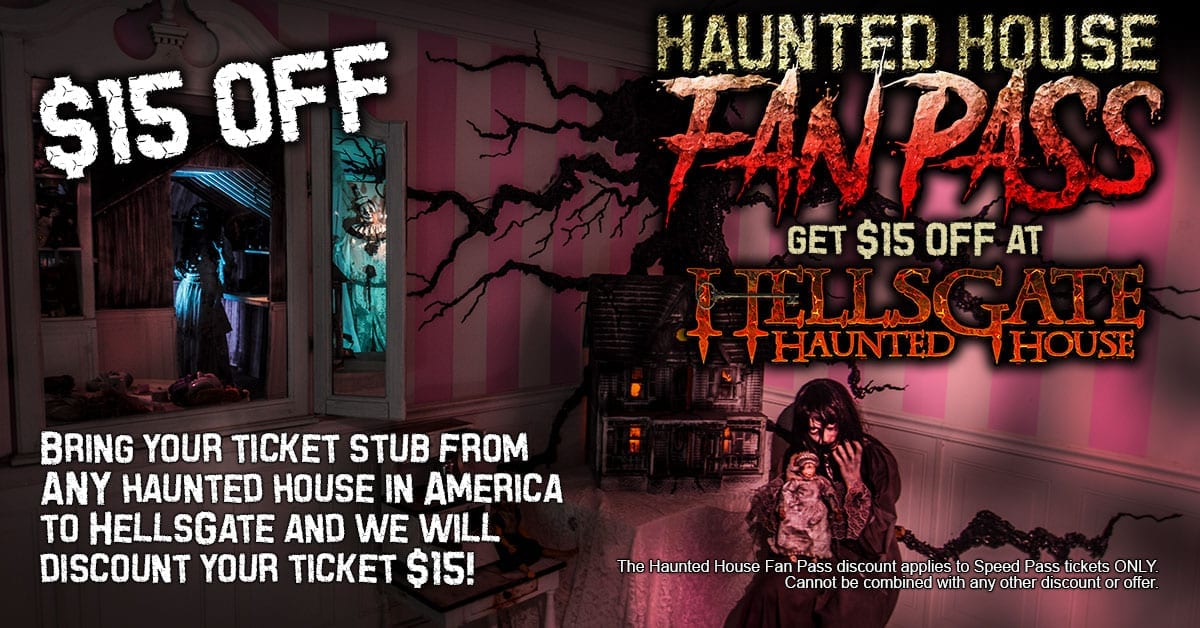 ---
Do you have an event or news that would be of interest to Chicago's Halloween and haunted house enthusiasts? Submit it HERE - it's free and easy! Do you have a haunted house or Halloween attraction? Add it to our listings HERE! It's free and easy too!