The 13th Floor Haunted House Is Hiring
Posted : August 31st, 2015
No Comments
Do you go bump in the night? Do you give people the heebie-jeebies? Have you assisted in opening gates to other dimensions for evil demi-gods? If so, look no further!
13th Floor Haunted House is hiring for the Halloween season in all markets. For details and audition times/dates/location, visit http://www.13thfloorchicago.com/jobs.html!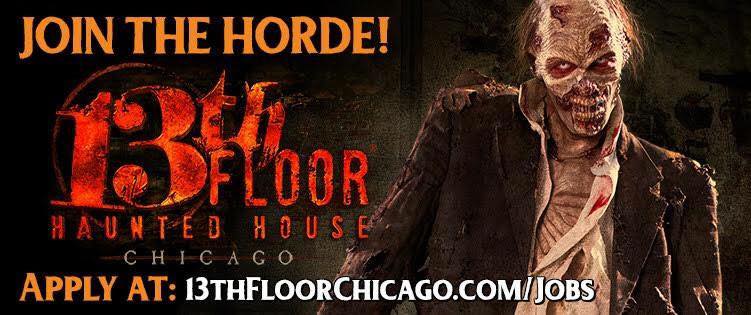 Is your haunted attraction hiring for the 2015 season? Email the details to spirits@hauntedhousechicago.com and we'll post it for you!
---
Do you have an event or news that would be of interest to Chicago's Halloween and haunted house enthusiasts? Submit it HERE - it's free and easy! Do you have a haunted house or Halloween attraction? Add it to our listings HERE! It's free and easy too!