Rob Zombie's Great American Nightmare Returns This Fall
Posted : August 19th, 2015
No Comments
Rob Zombie's Great American Nightmare–the ultimate Halloween horror event–returns to Odeum Expo Center in Villa Park, IL(just outside Chicago) for its second engagement from September 25-November 1. Rob Zombie's Great American Nightmare 2015 will feature three attractions–all new to the Villa Park haunt–based on Zombie's own horror films: Captain Spaulding's ClownSchool In 3D, The Devil's Rejects, and 31. Captain Spaulding's Clown School In 3D and The Devil's Rejects debuted at Great American Nightmare in Scottsdale, Arizona last year. 31 is a brand new, never-before-seen haunt based on Rob's forthcoming film of the same name.
The fully immersive haunted house experience at Rob Zombie's Great American Nightmare will include the ALL NEW BloodyBoulevard with major carnival rides, freak shows, musical entertainment, roaming characters, themed food and beverages, games and vendors each night. Note: Carnival rides will not be open on concert nights.
For details, tickets, dates of operation, etc., visit GreatAmericanNightmare.com.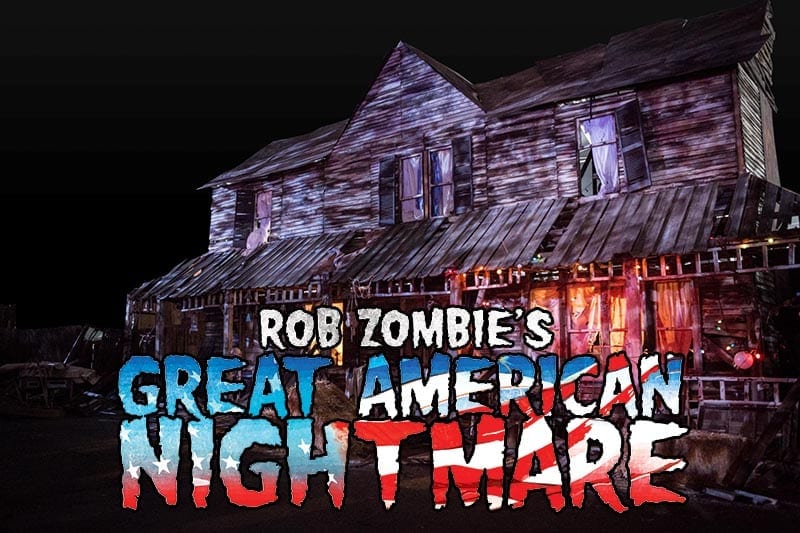 ---
Do you have an event or news that would be of interest to Chicago's Halloween and haunted house enthusiasts? Submit it HERE - it's free and easy! Do you have a haunted house or Halloween attraction? Add it to our listings HERE! It's free and easy too!