Chicago Frights Haunts & Halloween Expo, July 16-19
Posted : July 2nd, 2015
No Comments
Tickets are now on sale for the Chicago Frights Haunts & Halloween Expo, July 16-19 at the Hilton Hotel & Conference Center in Lisle/Naperville just west of Chicago!
Celebrate Halloween in July with multiple haunted house tours to Evil Intentions, Basement of the Dead & Shattered 3D, The Massacre & Fear Factory 3D; dance the night away at the Friday night Monster Costume Party; join the undead horde at Saturday's Chicago Frights Zombie Walk; see some of the slickest hearses around thanks to the Hardcore Hearse Club at Sunday's Last Ride Car Show; plus a full slate of haunt industry & Halloween educational seminars, a dealer's room and ghastly fun galore for the entire family!
If you make and/or sell spooky stuff, whether it's dark art, props, makeup, masks, costumes, jewelry, clothing, etc., Chicago Frights is actively seeking exhibitors for the Vendor Floor.
For full details and tickets, visit http://www.chicagofrights.com!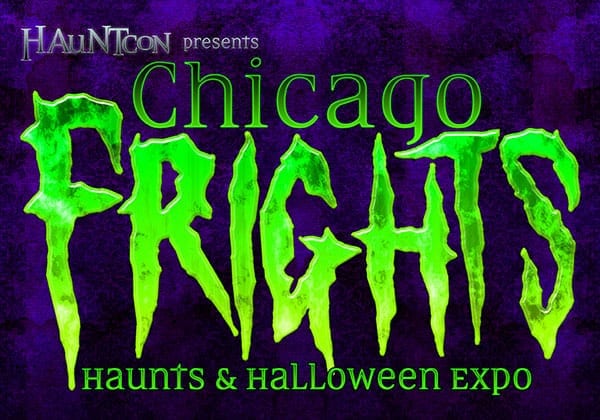 ---
Do you have an event or news that would be of interest to Chicago's Halloween and haunted house enthusiasts? Submit it HERE - it's free and easy! Do you have a haunted house or Halloween attraction? Add it to our listings HERE! It's free and easy too!