Evil Intentions Haunted House Announces Exciting New Ghost Tours Experience
Posted : March 31st, 2015
No Comments
ELGIN, Illinois – March 9, 2015 – Evil Intentions Haunted House announced today a brand new way to experience the frightening legend of the former Elgin Casket Company: Evil Intentions Ghost Tours. This overnight event takes visitors into the depths of the abandoned building, where they will learn the true paranormal history of the factory and have the opportunity to conduct investigations in reported paranormal hotspots.
Constructed over 70 years ago, this building has been home to toxic chemical spills, disappearances, and even reported occult activities; all culminating in a rich tapestry of the weird and macabre. "We're already known as one of the most intense haunted attractions in the area, but there are countless stories from our crew, visitors, and previous tenants about actual paranormal encounters they've had that guests don't know about," said owner Mike Fitzpatrick. "We're thrilled to give visitors a chance to learn about the real haunted history of this building, and discover the truth behind the legends."
Guests can choose from two packages for their visit: a three-hour Early Bird package or a six-hour Witching Hour package ($75.00 and $100.00 respectively). Both sessions include a lights-on tour of the building and its history, followed by a lights-off investigation. The Witching Hour package includes extended investigations in multiple paranormal hotspots. Ghost hunting equipment is provided in the ticket price, but guests are welcome to also bring their own equipment.
Tours start at 10PM on select nights, and are by reservation only. For more information, or to make reservations, visit www.evilintentionsghosttours.com. For questions or other general information, please e-mail info@eihaunt.com.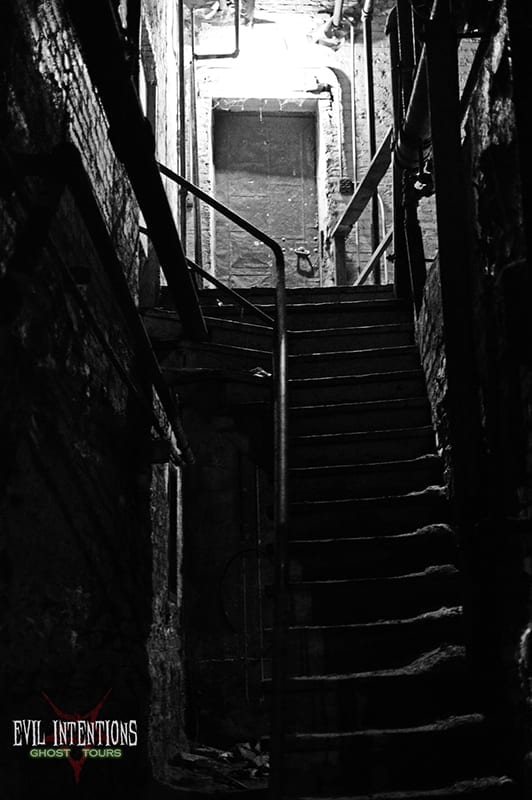 ---
Do you have an event or news that would be of interest to Chicago's Halloween and haunted house enthusiasts? Submit it HERE - it's free and easy! Do you have a haunted house or Halloween attraction? Add it to our listings HERE! It's free and easy too!