Chicago Well Represented in Syfy's Face Off Season 8
Posted : November 24th, 2014
No Comments
Well known and respected in the Chicago haunted attraction community, Stephanie Masco is a multi-talented actor, artist and designer, a veteran of Statesville Haunted Prison and Amhurst Asylum, and now a contestant on Season 8 of the Syfy channel's hit special effects makeup reality show Face Off, premiering this January. We'll be rooting for you every week, Steph!
You can connect with Stephanie through her official Facebook page at https://www.facebook.com/SJMascoFX.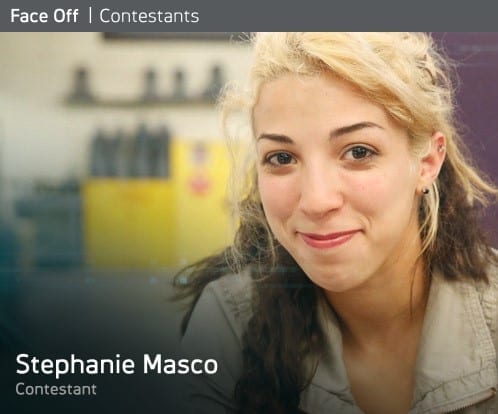 And just to make sure Chicago is well represented, Season 4 Face Off Champ and Chicago native J. Anthony Kosar will be one of 3 Face Off winners on-hand to mentor the Season 8 contestants!
---
Do you have an event or news that would be of interest to Chicago's Halloween and haunted house enthusiasts? Submit it HERE - it's free and easy! Do you have a haunted house or Halloween attraction? Add it to our listings HERE! It's free and easy too!