Twice the Terror Haunt Pass – Chicagoland's Ultimate Haunted House Combo Ticket!
Posted : October 3rd, 2014
No Comments
The Twice the Terror Haunt Pass is Chicagoland's ultimate haunted house combo pass! Choose 2, 3 or all 4 of some of Chicago's best-rated and scariest haunted houses and get a great deal by combining the scares! Better yet, you don't have to use your Twice the Terror Haunt Pass at all the haunted attractions on the same night, so you can save money AND spread out the screams!
But hurry! The Twice the Terror Haunt Pass 2014 expires on October 13th, so get in the spirit of Halloween NOW and get your haunt on TODAY! Full details & info at http://twicetheterror.com!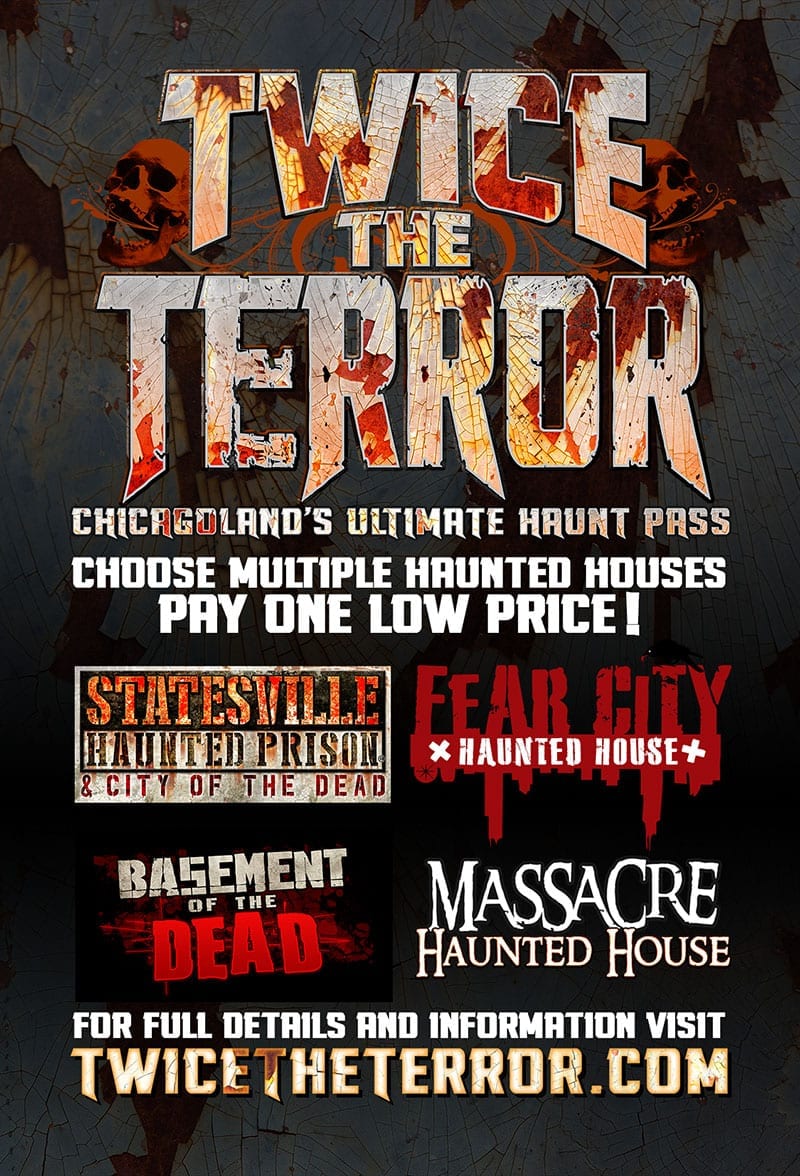 ---
Do you have an event or news that would be of interest to Chicago's Halloween and haunted house enthusiasts? Submit it HERE - it's free and easy! Do you have a haunted house or Halloween attraction? Add it to our listings HERE! It's free and easy too!