It's Not Just Halloween – It's Halloweekend!
Posted : October 29th, 2014
No Comments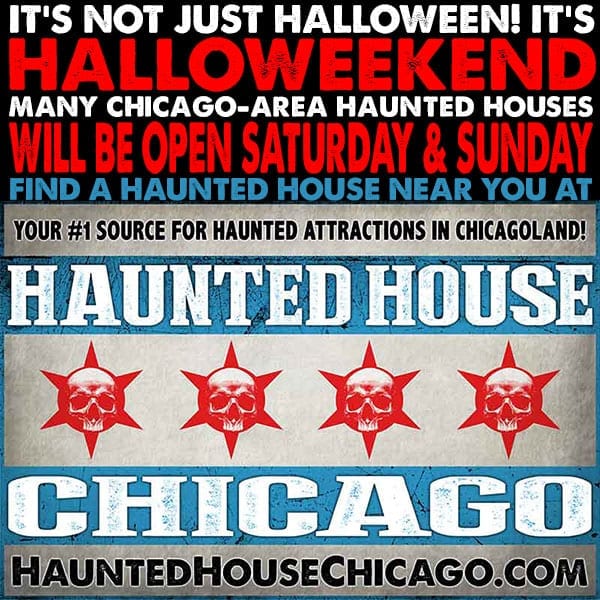 Many haunted houses are open through the weekend this year – the spooky fun doesn't have to stop at midnight on Halloween night! Saturday or Sunday night, find a haunted house near you and go get that last good SCARE of the season! Spread the word and let's make #Halloweekend a THING!
---
Do you have an event or news that would be of interest to Chicago's Halloween and haunted house enthusiasts? Submit it HERE - it's free and easy! Do you have a haunted house or Halloween attraction? Add it to our listings HERE! It's free and easy too!