The Devil Wears Prada to Headline Night 2 of Rob Zombie's Great American Nightmare in Villa Park
Posted : September 2nd, 2014
No Comments
The Devil Wears Prada is set to headline the second night of the Chicago area engagement of Rob Zombie's Great American Nightmare. The acclaimed quintet will be joined by special guests (TBA) as they take over the ultimate Halloween horror event at the Odeum Expo in Villa Park, IL on September 27.
After spending their summer on the main stage of the recently wrapped 2014 Vans Warped Tour, The Devil Wears Prada will help launch the Halloween season in Chicagoland with sounds described as "apocalyptic" (Rolling Stone), "gut-wrenchingly brutal" (Alternative Press), and "definitely bleak, harrowing, and f*cking heavy" (Revolver). Tickets are on sale now at www.GreatAmericanNightmare.com, with prices starting at $25.
The Great American Nightmare in Chicago will feature three attractions based on Zombie's own horror films: The Lords Of Salem In Total Black Out, The Haunted World Of El Superbeasto 3D, and Haunt Of 1,000 Corpses. These attractions were first seen at the 2013 Great American Nightmare debut in Pomona, California and have been improved and enhanced based on visitor feedback.The fully immersive haunted house experience at Rob Zombie's Great American Nightmare will include the Bloody Boulevard with freak shows, musical entertainment – including Street Drum Corps' renowned Prime Evil Percussion — roaming characters, themed food and beverages, games and vendors each night.
As previously announced, Rob Zombie will perform on September 26. Tickets for opening night include the Rob Zombie concert and are available starting at only $45. A limited number of VIP packages are also available for purchase at www.GreatAmericanNightmare.com. All VIP packages include a commemorative t-shirt and quicker access to the haunted attractions than general admission. Some packages also include a designated viewing area for the concert.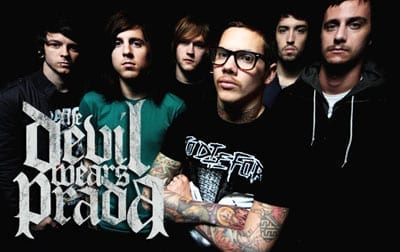 ---
Do you have an event or news that would be of interest to Chicago's Halloween and haunted house enthusiasts? Submit it HERE - it's free and easy! Do you have a haunted house or Halloween attraction? Add it to our listings HERE! It's free and easy too!